'Class' season 1 review: Indian adaptation of 'Elite' is bogged down by its own ambitions

A spectre is haunting streaming platforms; a spectre of sexualised teenagers involved in murder investigations as evident in shows like 13 Reasons Why and Riverdale.
Class, the Indian adaptation of the Spanish hit show Elite, directed by Ashim Ahluwalia, is keen on providing a commentary on the class conflict that rages in the underbelly of every metropolitan city in India whose ambers occasionally sear the fabric of society. However, the eight-episode-long show bites off more than it can chew.
Class
Director: Ashim Ahluwalia
Cast: Gurfateh Pirzada, Anjali Sivaraman, Ayesha Kanga, Chayan Chopra, Chintan Rachchh, Cwaayal Singh, Madhyama Segal, Moses Koul, Naina Bhan, Piyush Khati, Zeyn Shaw
Episodes: 8
Storyline: Three students from a poor neighbourhood join an exclusive high school for the Delhi elite where dark secrets and rumours ultimately lead to murder
Featuring a host of debutants, the show is set in Hampton International, a private school in Delhi that boasts of giant swimming pools, coveted MUN conferences, and prestigious scholarships to study abroad — an archetype of the perfect dream school… until a student is found murdered outside the school premises and her acquaintances become prime suspects.
Like the original, the show traces back the events leading up to the tragedy. After a suspicious fire at the Nurpur Khatola government school, three students from the low-income school enrol in Hampton on a scholarship. Dheeraj Valmiki (Piyush Khati) is a steadfast student who is determined to put this opportunity to good use and escape poverty, while Balram 'Balli' Patwal (Cwaayal Singh), who claims his English is like a "bullet train," is big on protein shakes and on making a name for himself in the modelling industry; he wears his 289K+ followers on Instagram like a badge. Saba Manzoor (Madhyama Segal) is the dutiful daughter of Kashmiri immigrants who helps her father after school with his business, and aspires to become a foreign diplomat.
The trio's presence in the school and elite social circles of Delhi is enough to invite the scorn of their classmates who bully them for their accents and deride them for their dreams. Elaborate schemes are devised out of jealousy, insecurity, teenage infatuation and greed to put them down. While it is hard to find the logic behind devising the schemes, they sure do promise a whole lot of drama on drugs.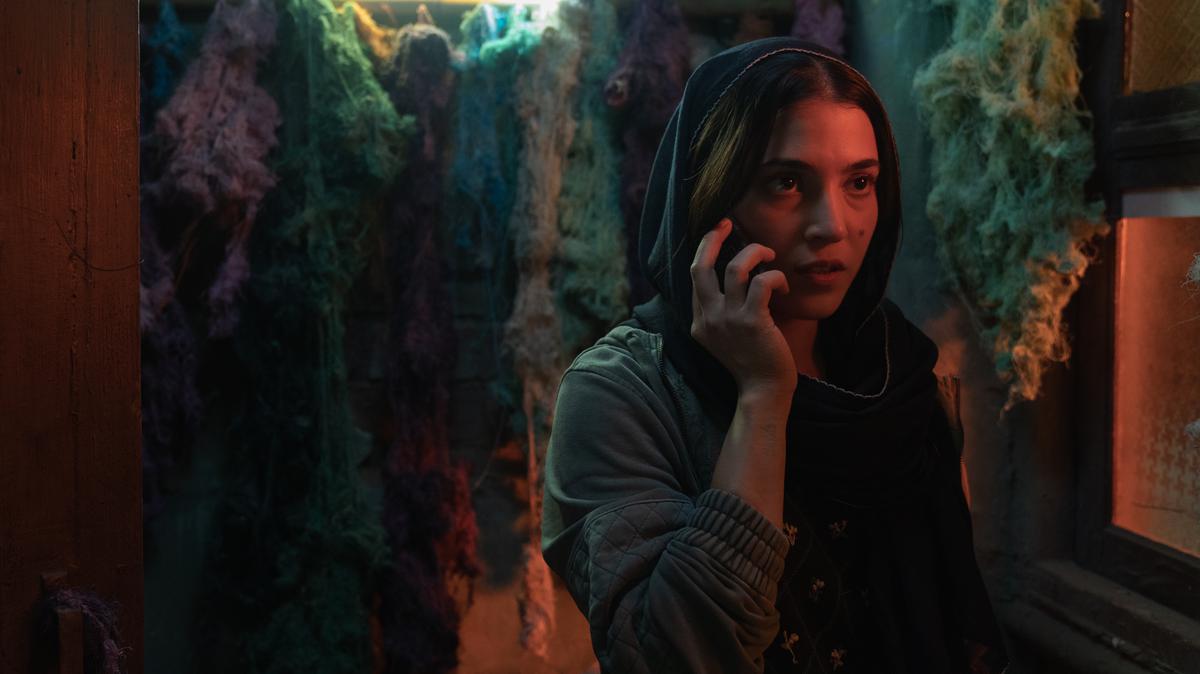 The police investigation following the murder — high on emotions and sentiments — is hard to watch with a straight face and dilutes the whodunit storyline of the show. The cops are mostly used as mere tools to advance the plot than actual characters investigating a murder.
Ashim Ahluwalia, in his attempt to adapt the Spanish show to Indian sensibilities, takes too much upon his plate and fails to serve a seasoned critique; from homosexuality and casteism to Kashmiri migrants and Islamophobia, he touches upon them all, but is unable to look at these issues in-depth.
The debutants do not particularly stand out, and the over-the-top textbook expressions don't help their case; their arrogance feels forced, and humility, out of place.
Class is not revolutionary, it is anything but. The show is sincere in taking plot devices and character sketches from the original, but only getting the bare bones of the plot right does not promise a good adaptation.
Season one of Class is currently streaming on Netflix