Under ACP Dinesh Kumar's direction and supervision SHO Ajay Karan Sharma with Delhi Police arrested Neeraj Banga for hoarding and black marketing Oxygen cylinders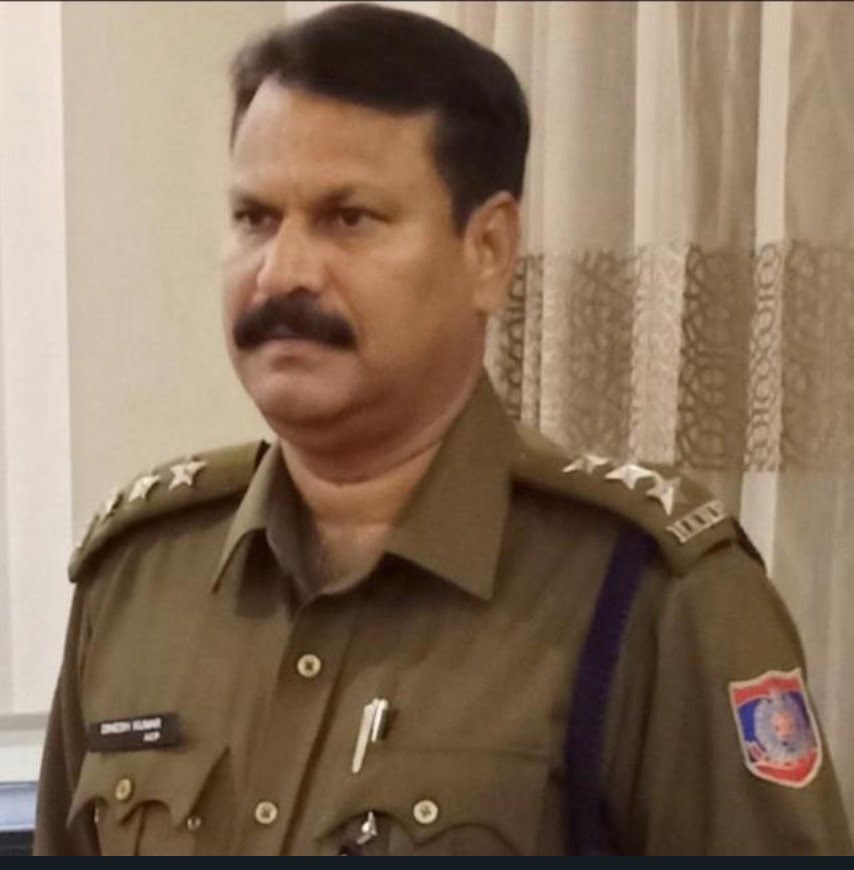 Under ACP Dinesh Kumar's direction and supervision a team under SHO Ajay Karan Sharma team Delhi Police arrested arrested neeraj-banga for hoarding and black marketing Oxygen cylinders/Canisters and other equipments used for treatment of Covid-19. where brave government and all govt department and its officer trying the hardly to save the lives of people. But In this Corona Pandemic time due to lacke of Oxygen, thousands of men and women childrens are dying every day.
But there are some antisocial elements in the society and they are selling covid medical equipments and oxygen cylenders in black.Delhi Police has revealed a gang that was involved in the black marketing of the oxygen concentrator machine between Corona Kahar. An accused has been arrested in the case, from whom 9 oxygen concentrator machines have been recovered. This is undoubtedly a major success of Delhi Police.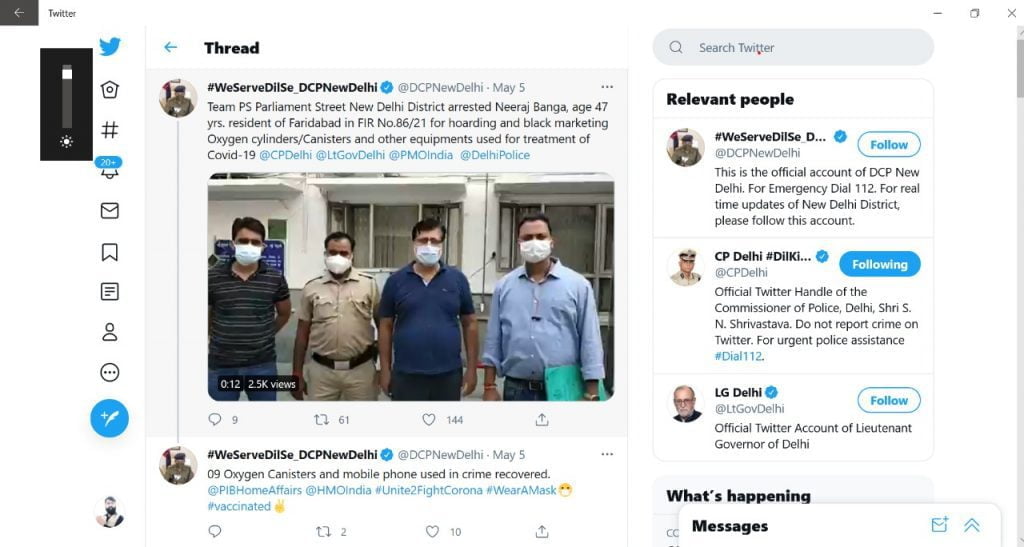 This has been achieved by a special police team formed under the direction of ACP Dinesh Kumar of Parliament Street Sub Division located in New Delhi district of the capital and SHO Inspector Ajay Karan Sharma of Parliament Street Police Station. The police team consisted of Thanedar Raj Kiran, Bhoomeshwar Yadav, Sukhbir, Constable Vinay, Amardev and Kuldeep.
Delhi Police arrested accused have been identified as Neeraj Banga, resident NIT, Faridabad (Haryana).
However, the investigation of the police team continues. There may be some more arrests in the case, such information is coming out.