Michelle Hurd and Michael Dorn on 'Star Trek: Picard': 'It is going to be epic'

Star Trek: Picard, is yet another extension of ever-growing popular science fiction universe that began on September 8, 1966 with the debut of Gene Roddenberry's Star Trek: The Original Series, detailing the adventures of Commander Spock (Leonard Nimoy) and Captain James T. Kirk (William Shatner) aboard the USS Enterprise.
Since then, there have been umpteen series, movies and reboots. Digital platforms have seen a slew of Star Trek spin-offs including Discovery, Short Treks, Lower Decks, Prodigy, and Strange New Worlds. Star Trek: Picard, which debuted in 2020, picks up 20 years after the events of the 2002 film, Star Trek: Nemesis.  Starfleet admiral, Jean-Luc Picard (Patrick Stewart) has retired to the family vineyard in France, when he is drawn to new adventures.  
Michael Dorn, who plays the Klingon, Worf, feels Star Trek is an example of good television. "Every episode was a morality play," the actor says over a video call from Los Angeles. "You didn't have to understand what was going on before or after to get what they were trying to say."
Star Trek has morphed into so much more, Michael says. "Every person you talk to will say, 'I liked it because of this or that.' The original idea was it is a people show, it is about stories and morality. Everybody can identify with that."
Michelle Hurd, who plays Picard's former Starfleet first officer, Raffi Musiker, agrees with him. "I have met so many Trekkies who said thank you for giving us a voice. One of the things that contribute to the staying power of Star Trek is we are able to hold a mirror up to society. We tell stories with the safety net of science fiction. We are able to talk about immigration or racism or other hot-button topics, in a way that is not so blatant or aggressive."
Star Trek humanises those important stories, Michelle says. "It has unabashedly taken on that role and given people who don't think they're represented, an amplification. You don't always see that on television where usually everything is perfect. On Instagram, you don't see anybody posting stories about the bad days, everything is always fabulous."
We need to show the cracks and imperfections, Michelle says, because being imperfect is perfect. "I'd rather have that than a homogenised world."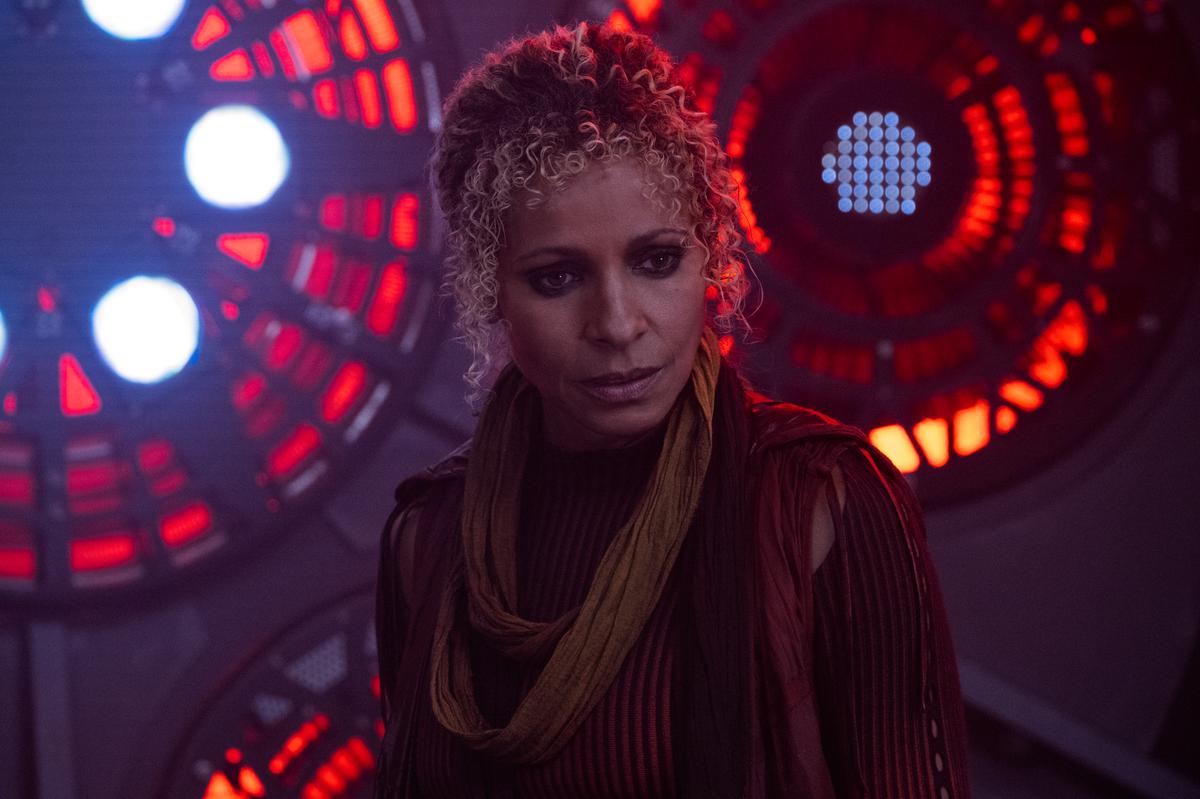 Season 3 of Star Trek: Picard is the final season of the Emmy-Award-winning show. "It is going to be an epic adventure," she says. "There is going to be a lot of satisfaction with not only action but also the relationship between Raffi and Worf, what they give to each other, what they bring out in each other. This pairing is going to be pretty fun."
"They were very ambitious for the final season," chimes in Michael. "There are a number of stories that the makers are trying to touch on. The good thing is that they are able to jump from story to story, and have it still be part of the arc of the final season."
While Michelle describes Raffi as complicated, Michael says his character is on a journey. "We are the muscle of the show." "That's right," confirms Michelle. "Whenever they want to go to action, they go 'Raffi and Worf'. There is going to be something for everybody in the final season and that's what Star Trek is always about."
Star Trek: Picard is currently streaming on Amazon Prime Video